Explore the benefits to yoga, and HOW TO DO YOGA AT HOME.   The website that provides the tools to help you to enjoyYOGA AT HOME and to inspire you to PRACTICE YOGA EVERY DAY.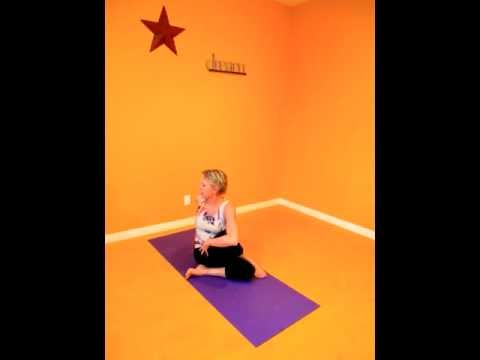 "Yoga is a path which brings an incoherent and scattered mind to a reflective state of equanimity," Michelle Crawford. Check out Michelle's  regular blog posts for free yoga online and to explore the benefits to yoga and how to do yoga at home under Michelle's gentle guidance and wisdom.
YogaInMyPocket.com is focused around these three yoga concepts. . .
GROUNDING INTO THE PHYSICAL BODY
CREATING SPACE FOR LOVE AND ACCEPTANCE
WELCOMING THE PRESENT MOMENT
 Anyone can practice yoga – young and old, sick and healthy. Many of us set aside a place and time by signing up for yoga practice at a studio. Now, don't get us wrong, inside your yoga studio is a great place to focus your practice, but wouldn't it be great to carry the benefits to yoga to a regular practice at home too.   What are the benefits of yoga?    Read our Health Benefits of Yoga.
Yoga in My Pocket has the tools for all the places and spaces outside your studio to supplement or add to your ongoing practice or just to allow yourself some space for relaxation and stress relief. Let's face it, most of us need a little help on how to handle stress and learning how to do yoga online is just a great fit.
Want a quick pick-me-up? Check out our Free Yoga Online to center and ground your soul and for tips on how to handle stress.  
Join Our Yoga Circle (see the box on the right) to get in on our free yoga offers and allow us to help you explore the benefits to yoga and how to practice more yoga at home or wherever you are. 
Yoga In My Pocket News
Hello Beautiful Yogi's .... HAPPY NEW YEAR !!! Last week I shared with you my metaphor of beginning the day with 100 units of energy.  If we expend more energy than we have, we become depleted ... the energy has to come from somewhere, so we have no choice to but to take a deficit.   One of the … [Read More...]
Beautiful Angel Friends --------- HELLO !! MMMm..... Meditation .... The purpose of meditation practice is personal transformation.  When we sit on the earth to feel our breath, the yoga-angel that goes in one side of the meditation experience is not the same yoga-angel that comes out the other … [Read More...]
Hello Yoga Angels, I was thinking that one doesn't have to read many of my sharing's before they recognize that Pema Chodran is one of my spiritual teachers.  I read her books at night and listen to her tapes in the car … and step by step I work on applying her wisdom in my own daily … [Read More...]
Grounding in Yoga
Beautiful Yoga Angels, Hello !!   As we begin to envision the new year ahead, I would absolutely LOVE to know .....How do you enjoy spending your daily energy?  What brings you a true sense of vitality and emotional joy? Metaphorically, I imagine that each morning I wake up with 100 units of … [Read More...]
 Welcome Beautiful Yoga Angels, I absolutely love flowing in circles of women. My greatest passion, outside of being a mom, is bringing circles of women together to explore all aspects of health and wholeness.  The circle symbol is universal, sacred and divine. It represents the immeasurable … [Read More...]
Happy November Angel Yogi's, I absolutely LOVE moving with circles of women.  The first woman's circle that I brought together was in 1996…. And I have been inviting women to join me for yoga and explorations ever since. One of my most intimate soul circles is called "The Wellness Circle" … [Read More...]